We count on you for PRO.TO.T.Y.PE!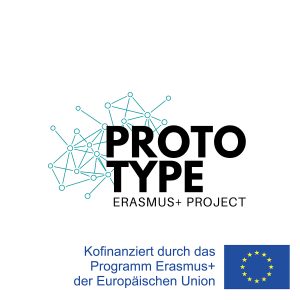 The entire automotive ecosystem is currently in a state of transition. Artificial intelligence in manufacturing, the comprehensive digitization of the supply chain, and the green transformation characterize the extremely dynamic business environment that is undergoing constant and rapid change. The increasingly competitive market poses a major challenge to companies, leaving them wondering how they need to evolve to successfully meet the many challenges. It is not only the companies as such that are affected, but also directly the workforce: what is required is initiative, autonomy, self-management and new social skills. Employees must have these skills, or be able to acquire them, in order to keep their jobs and, in turn, withstand the competition.
The PRO.TO.T.Y.PE. project aims to help the automotive sector workforce, both skilled and less skilled, to adapt their skills and competences to the new job profiles and requirements in the companies. The project aims to increase the proactivity of the workforce, while enabling them to work independently and continuously on their professional development. In this way, they maintain their competitiveness on the labor market and at the same time actively contribute to the competitiveness of automotive companies. A dynamically adapted and target-oriented range of further training oppotunities is provided for this purpose and ensures continuous, independent learning.
In order to be able to respond to the specific needs of the workforce and their direct superiors in concrete terms, a precise needs analysis is required, and with it the active support of the two groups mentioned. Your experience is essential for the success of the project and of the training offer, and therefore of the companies and the workers.
The project needs you and your experience. Be among the outstanding representatives of the automotive industry and the workforce who support us with their valuable experience so that we can contribute to your success with the training offer. You too can join in!
To identify specific training needs, we conduct interviews, individually and in groups.
Contact Sylvie Schoch (s.schoch@ip-international.biz) for non-binding information or to arrange an interview appointment directly. Your contribution is of great importance for the competitiveness of the automotive industry. We look forward to hearing from you.

This project has been funded with support from the European Commission. This publication reflects the views only of the author, and the Commission cannot be held responsible for any use that might be made of the information contained therein.