From our Special Series for Nursing Homes – The Quality Triathlon®
In nursing care, the quality of the service provided is of particular importance, because it affects the quality of life of people who are no longer able to take care of themselves.
This course has been successfully provided to a number nursing homes in the past. We feel it provides great value and would be pleased to provide it to more nursing homes in the future. The participants in this course learn how to promote teamwork and foster individual accountability. They learn how to impart the knowledge and skills their employees need to successfully implement all the required quality criteria in an exciting, consistent and sustainable way through playing an entertaining learning game.
Your objective is to
Communicate clearly and implement quality standards
Make optimum use of resources in order to allow time to work directly the residents
Discuss mistakes without blame and solution-oriented
Encourage your employees and empower them to responsible behavior
Increase team spirit and mutual appreciation
   You will learn how to
Use your personal strengths to your advantage
Motivate your employees
Convey and share knowledge in a positive way
Empower people and obtain responsible behavior
Discuss errors objectively and solve them sustainably
All participants receive an individual profile of their strengths, resources and work styles: their individual LearnInProgress® team.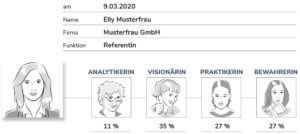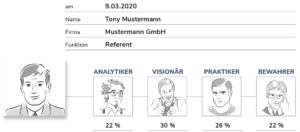 You may share with us what is particularly important to you before the training course. This allows us to respond to your needs effectively.
Read what our customers say in an interview with our partner Das Heimverzeichnis.
Monika Schmechel, Director at "Haus Carolin, Römergarten"
Head of Nursing Services at "Haus des Lebens in Driedorf"
Where and When
Duration
Who Should Attend
The course is designed for directors, heads of nursing services, nurses and interested employees or volunteers in care homes for senior citizens.
Price
€ 389,00 plus VAT per participant. Ask for special prices for persons registering independently and/or multiple registrations.
Included are: lunch, coffee and snacks, training materials and certificates of participation.
Overview All Training Courses
All

Targetet Short-Term Training Courses

Training Courses