Effective Work Organization Increases Well-Being
Do you have a lot of work pressure and complex tasks to perform? Do you want to reduce your workload and costs, avoid mistakes, increase work safety, improve performance – and at the same time, remain calm and motivated?
Does this sound impossible?
Our program will help you do it.
In this implementation-oriented training course, you will learn how to organize your workplace efficiently in five simple steps, eliminate the unnecessary and focus on the really important things that add value to your work.
Your objective is to
Reduce workload and costs
Reduce time spent searching
Avoid mistakes
Increase health and safety in the work place
Decrease stress, and increase motivation and performance
  You will learn how to
Use your personal strengths to your advantage
Organize your workplace efficiently in 5 simple steps
Eliminate the unnecessary and concentrate on what adds value
Effectively create and maintain order
Create checklists and perform routine checks
All participants receive an individual profile of their strengths, resources and work styles: their individual LearnInProgress® team.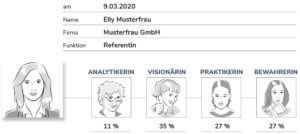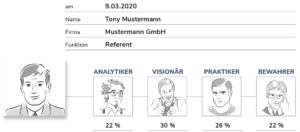 You may share with us what is particularly important to you before the training course. This allows us to respond to your needs effectively.
Where and When
Duration
Who Should Attend
The course is designed for managers, entrepreneurs, freelancers and anyone who wishes to enhance workplace organization.
Price
€ 589,00 plus VAT per participant. Ask for special prices for persons registering independently and/or multiple registrations.
Included are: lunch, coffee and snacks, training materials and certificates of participation.
Overview All Training Courses
All

Targetet Short-Term Training Courses

Training Courses