Effective Communication and Feedback Skills
Words Have an Impact, Make it a Positive One
Effective communication skills are essential for workplace success. Words have an impact on our emotions, on our behavior and our decisions. Through proper communication, we can enhance cooperation as well as improve information and knowledge-sharing. Giving feedback is vital for developing others, and maximizing team performance. Clear and respectful communication fosters accountability and respect in the workplace and can improve workplace productivity. Effective communication is an important skill that helps you to remain objective and calm in critical situations, and to focus on solutions.
Participants in this intensive course learn essential communication skills and strategies necessary for offering and receiving feedback in today's fast-paced work environment, as well as effectively communicating feedback.
Before the training course, you will have the opportunity to direct us on your important issues, which will allow us to respond to your needs effectively.
Your objective is to
Motivate your employees and strengthen their commitment
Enhance cooperation, and foster accountability
Provide information and instructions in an action-oriented and easy-to-grasp way
Provide constructive, motivating and positive feedback
Deal successfully with critical situations through respectful and solution-oriented communication
   You will learn how to
Use your personal strengths to your advantage
Identify factors that influence communication and understanding
Distinguish between essential and superfluous information
Simplify complex content
Avoid "communication killers" in critical situations
 Remain calm, respectful, and solution-oriented
All participants receive an individual profile of their strengths, resources and work styles: their individual LearnInProgress® team.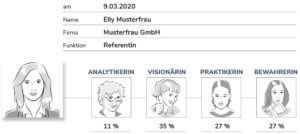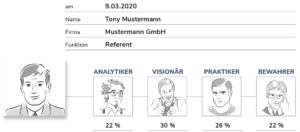 Before the training course we will receive feedback from you on what is particularly important to you, which will allow us to respond to your needs effectively.
Where and When
Duration
2 days
Times to be agreed
Who Should Attend
This course is designed for managers, team leaders, and supervisors, as well as anyone who wishes to enhance their skills in offering constructive feedback.
Price
€ 989,00 plus VAT per participant. Ask for special prices for persons registering independently and/or multiple registrations.
Included are: lunch, coffee and snacks, training materials and certificates of participation.
Overview All Training Courses
All

Targetet Short-Term Training Courses

Training Courses