Creative Conflict Resolution: In the Workplace and Beyond
Turn Conflicts into Collaboration
Conflicts can be very time and energy consuming. Conflicts can create resistance, increase sick leave, and lead to demotivation and demoralization. At the same time, conflicts can lead to insights such as discovering new and creative ways of carrying out tasks, and thus can contribute to continuous improvement.
In this practise-oriented training course, participants will learn to transform conflicts into new opportunities and collaborations. Participants will learn effective tools and strategies to transform conflicts in their professional and private lives, to maximize focus and avert escalation, even in critical situations. In addition, this course will provide participants with practical tools on how to develop creative and growth-promoting solutions.
Your objective is to
Stay focused to prevent escalation
Deal constructively with conflicting interests, needs and goals
Find creative and growth-promoting resolutions
Improve cooperation with colleagues, employees and customersSie möchten
   You will learn how

To identify conflicts and learn how they develop
Your inner attitudes and perceptions effect conflicts
To transform conflicts and find creative solutions that benefit all parties
To communicate in conflict situations
All participants receive an individual profile of their strengths, resources and work styles: their individual LearnInProgress® team.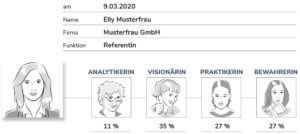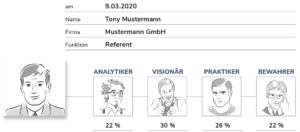 You may share with us what is particularly important to you before the training course. This allows us to respond to your needs effectively.
Where and When
Duration
2 days
Times to be agreed
Who Should Attend
This course is designed for managers, supervisors, as well as anyone interested in learning how to manage conflicts successfully and transform them into opportunities for growth.
.
Price
€ 989,00 plus VAT per participant. Ask for special prices for persons registering independently and/or multiple registrations.
Included are: lunch, coffee and snacks, training materials and certificates of participation.
.
Overview All Training Courses
All

Targetet Short-Term Training Courses

Training Courses